At the start of this month, I published a piece summarising the major transport developments expected in the Paris region in the 2020s. But one thing I completely missed was Câble A, a cable car planned to link the towns of Villeneuve-Saint-Georges and Créteil. Although the calendar is still unclear, it appears likely this will be up and running by the end of the decade – potentially as early as 2024.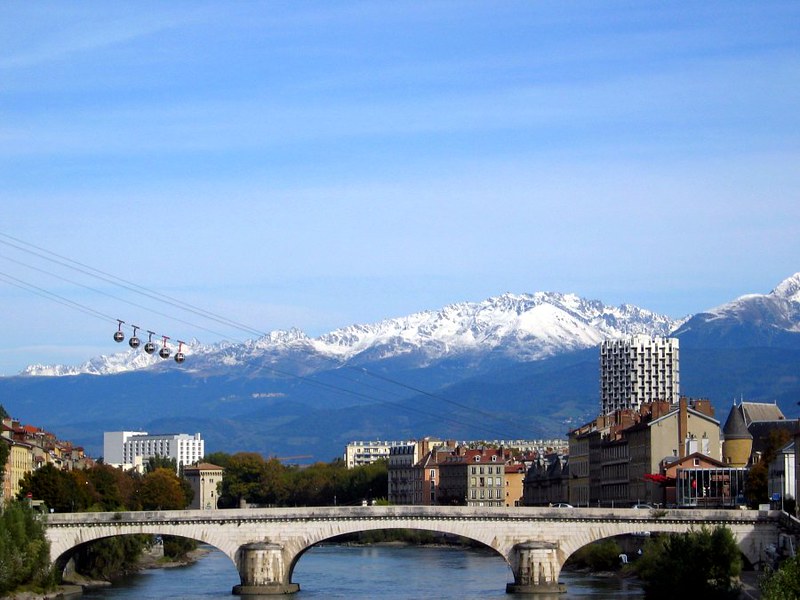 Chosen for its ability to cheaply cross the area's major barriers (notably a freight yard, a TGV route and a dual carriageway), the gondola also has the advantage of being quick to build compared to the bridges and tunnels that any other new right of way would require. However, despite these apparent advantages, cable cars as urban public transit, across relatively flat terrain and targeted at locals rather than tourists, are few and far between, especially in Europe.
This project once again shows Paris's status as a pioneer in the world of public transport, following a long list of world-leading innovations, including – to name a few – the RER (the concept, but also the advanced signalling systems); metro automation; the rubber-tyred metro; the reintroduction of tramways with modern, high-capacity vehicles; and bus rapid transit.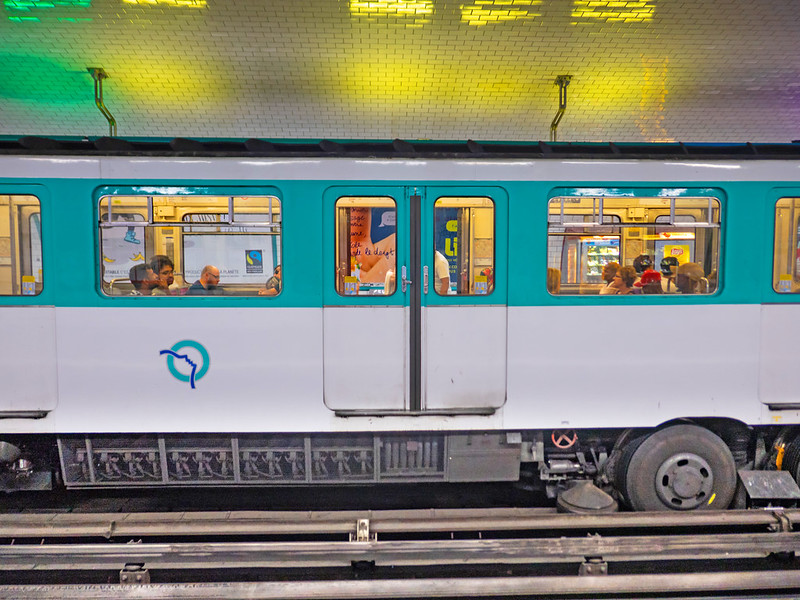 On the other hand, the project also demonstrates how long it can take in the region to get things done. In 2016, it was still hoped the line would open in 2021. But it's now 2020 and building work hasn't begun yet. After public consultations in 2013 and 2016 and a public inquiry in 2019, it was finally declared beneficial late last year and will now probably go ahead. But it's still not certain: the mayor of Créteil remains vehemently opposed and is fighting to stop the project, citing noise and visual pollution as well as disruption to traffic caused by the pylons. These criticisms strike me as rather bizarre. The small footprint of pylons minimises ground-level disruption compared to other modes. Noise is minimal because the cars themselves have no engines and don't rub against tracks: indeed, if this takes cars and buses off the roads it should reduce noise in the area. And there are much worse sights than a well-built téléphérique.
My gut reaction to an urban cable car proposal was one of cynicism, but I think that's because of London's experience with the Emirates Air Line. This route across the Thames is beautiful, including some truly stunning pylons, but seems confused as to whether it's a tourist attraction or a real part of the public transport network. Ridership figures show it to have failed in the latter goal, with footfall at barely 10% of capacity and (as of November 2013, over a year after its opening) just four people using it more than 5 times a week. This didn't come as a big surprise to those who had already criticised the route as not meeting a real need. It also suffers from a lack of fare integration and less-than-perfect connectivity with the rest of the transport network. As a tourist attraction it's laughably overpowered, and its location out of the way of other major attractions can't do it any good. All the same, I would thoroughly recommend a trip to anyone visiting London!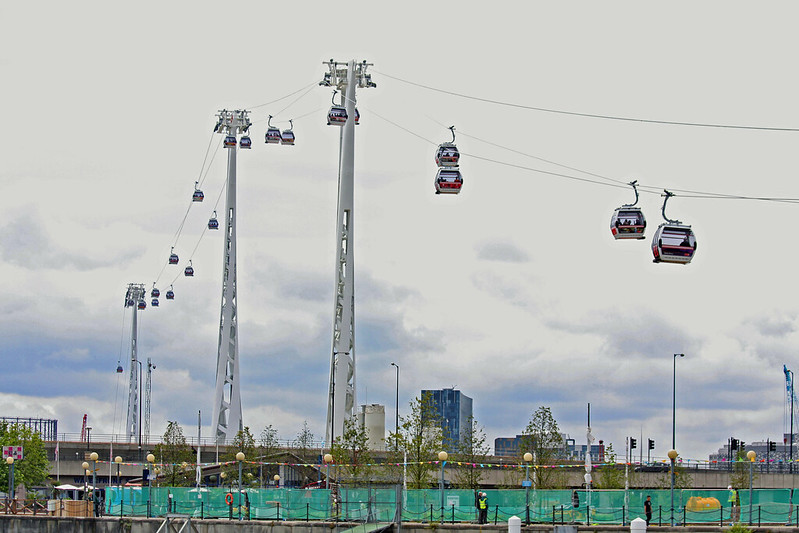 It does seem, as this Citylab piece argues, that my initial scepticism was ill-founded. Île-de-France is avoiding London's mistakes with a proposal that significantly reduces journey times and connects densely-populated areas to the metro network. Perhaps France's stringent requirements for public inquiries are not such a bad idea.
Instead of looking to London, one could instead take inspiration from the successful gondolas of a number of Latin American cities. Mountainous Medellín has 4 lines in its Metrocable network, which has proved popular and served as the blueprint for other projects around the world. La Paz now has 10 lines in its Mi Teleférico system, while Caracas has a Metrocable line, and Ecatepec, outside Mexico City, has Mexicable.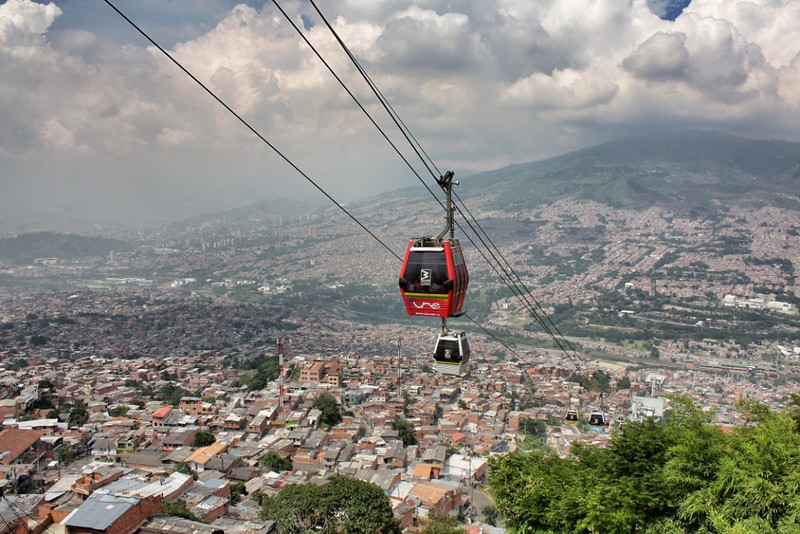 The Créteil line was originally known as Téléval, but was renamed Câble A to imply the existence of a series of lines, to be called Câble B, Câble C etc. Indeed, as of 2016, twelve other projects were being studied: some, like Téléval, in the nearer suburbs, and others further out, especially in the Yvelines department.
So can we expect a Câble M any time soon? Not likely. These other projects have all stalled since. A proposed line between the Pont de Sèvres and the town of Vélizy-Villacoublay is supported by the mayor of the latter town, which is further out and would benefit from a rapid connection with the metro. Mirroring the situation with Câble A, the mayor of the nearer town is opposed, claiming the route's transport needs could be met much more cheaply with improvements to the bus service. Other lines have met also met with opposition from local leaders. For many of the lines touted in 2016, there is precious little recent information around, suggesting that efforts to move them forward have been abandoned, at least for the time being.
If the confirmed line proves a success – as I hope it will – then we can expect interest in the other plans to reignite. If it doesn't, I think that will see the region's gondolas written off as a failed experiment for the foreseeable future. But that would be a shame, as it's clear from those international examples where it has been a success that it can be an important part of the transit mix.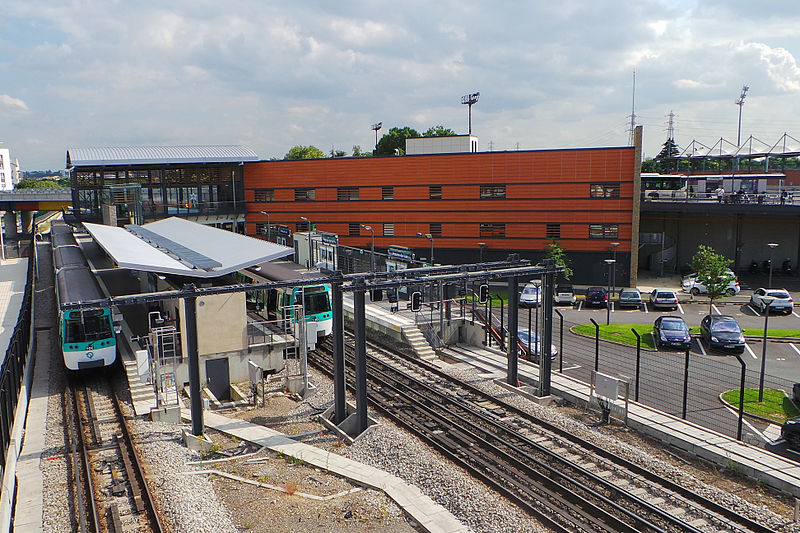 Are cable cars the future of public transport in the Paris region? Not exactly. There are many situations when they'd suffer the capacity problems of London's line. Conversely, they wouldn't be able to handle the traffic volumes and speed requirements that metro and heavy rail lines can. But can they be a part of the future? Absolutely. As long as they're answering the right question: not "how can we make something pretty with a hip technology?" (à la Boris Johnson), but "how can we best serve the needs of the population?".