Welcome to part 2 of our look back at transport developments in Paris in 2022, and our look ahead to 2023. Last time, we looked at long-distance rail; this time, we bring it closer to home to consider the regional Transilien and RER networks. While we won't be discussing any new lines or extensions – the first stage of RER line E's western extension, previously scheduled for 2023, has been pushed back to 2024 – there are still a number of exciting developments to consider. Let's take a look.
Electrification
At the beginning of 2022 – 122 years after electric trains first pulled into the Gare d'Orsay – two stretches of passenger railway in Île-de-France remained unelectrified. Both belonged to line P of the Transilien, which is really an ensemble of suburban routes running east from the Gare de l'Est. One of these was finally electrified in August, allowing the SNCF to replace its old diesel-electric trains with modern electric ones between Paris and Provins from November. The remaining segment, a 29 kilometre stretch between Trilport and La Ferté-Milon, is due for electrification by 2030.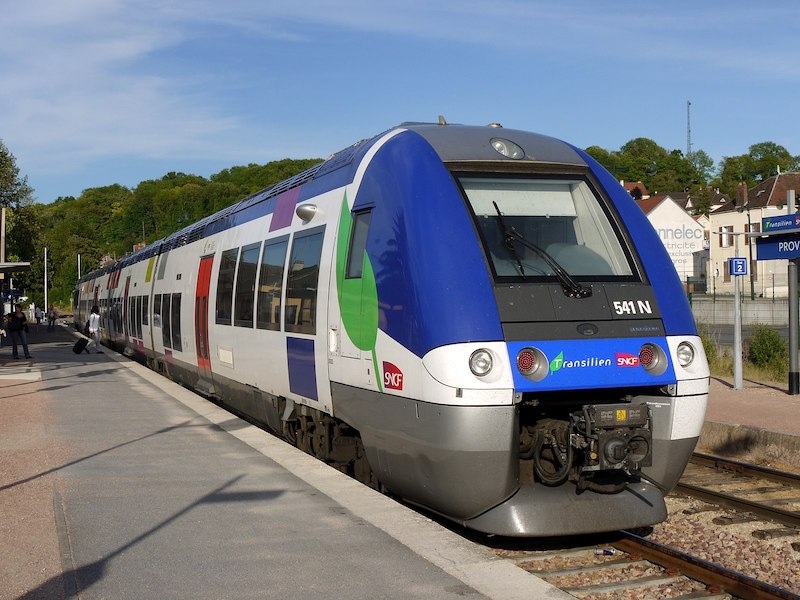 New rolling stock
New trains are also being rolled out elsewhere on the regional network. On Transilien line N, which runs out of Montparnasse, the first Regio2N trains were introduced in December 2020. By October 2022, enough had entered service to retire the last locomotive-hauled trains on the line.
The only remaining locomotive-driven trains in regional service are on Transilien line J, between Paris and Mantes-la-Jolie via Poissy. This will be taken over by the RER E in phase 2 of its western extension. This extension was originally planned for the end of 2022, but has been pushed back, first to 2025 and then beyond.
Speaking of delays, RER lines D and E were scheduled to receive new trains in 2021. These are now expected for 2023. The RER NG ("nouvelle génération" or "new generation") features a wheelchair-accessible single-deck car at each end, and two-storey cars for the rest of the length. The walk-through trains feature more doors and more standing/wheelchair room than their predecessors, and consequently fewer seats.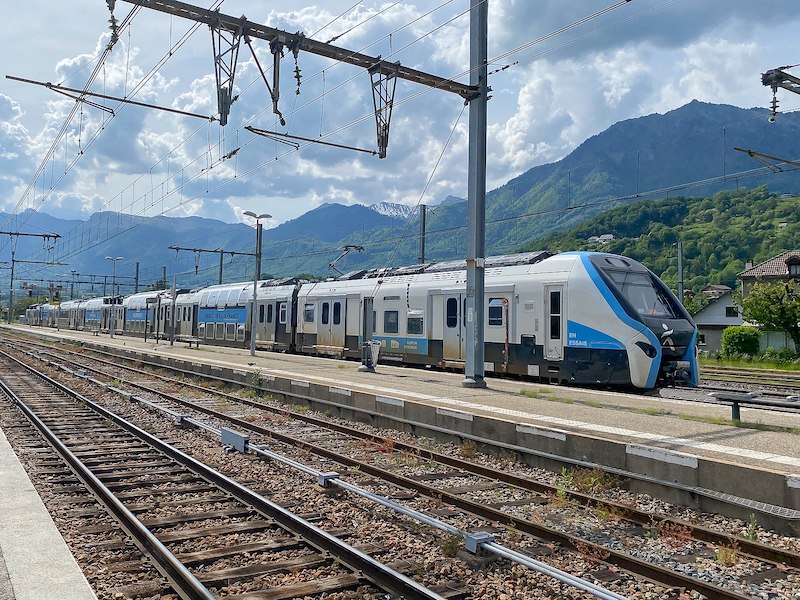 The RER NG is equipped to work with NExTEO, an advanced signalling system being rolled out on line E. Unfortunately, the SNCF announced in August 2022 that, despite previous commitments, they wouldn't be deploying this technology on lines B and D. This is a bitter disappointment, since the new technology would have facilitated an improvement in frequencies between the Gare du Nord and Châtelet-les-Halles. This tunnel, shared between lines B and D, is a bottleneck restricting capacity on both lines.
Finally, 2022 saw the end of the 13-year rollout of the Francilien. The first model of this series, known as the Z50000, entered service on Transilien line H in November 2009. The 360th and final Francilien left the factory, at Crespin on the Belgian border, in December 2022. These trains have represented a significant improvement in reliability on the Transilien network. They also look really good: even the first trains, deployed over a decade ago, still feel almost brand new.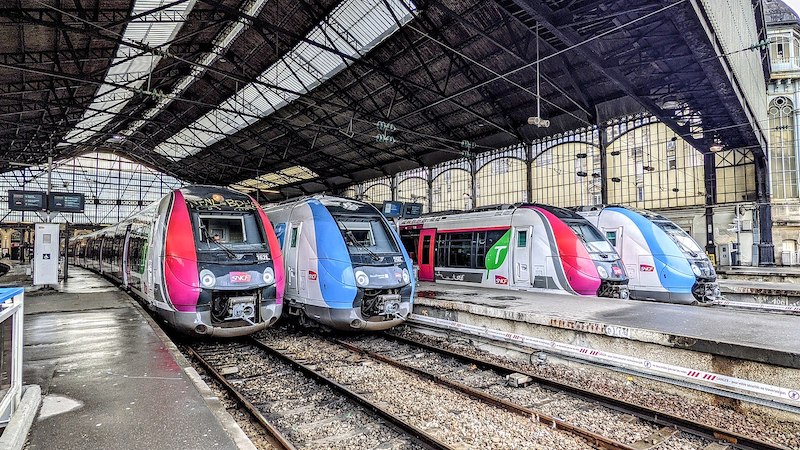 Refurbished RER stations
A number of RER stations are being, or have recently been, refurbished. Most notably, Auber's multi-year renovation more or less finished in 2022: it appears all that's left is for the remaining shops in the cavernous underground concourse to open. Despite the vast proportions of this station on line A, which opened 51 years ago, it felt dingy and unpleasant. Both the concourse and the platforms below have been refurbished, and it's a definite improvement. But it hasn't shaken its familiar bad odour.
Over at Saint-Michel – Notre-Dame, work began in March 2022 to improve the line C platforms, bringing natural light in, improving passenger flow, and improving flood protections at this vulnerable site alongside the Seine. The platforms were closed in August and were due to reopen in December, with work scheduled to finish in April 2023. In December, the reopening was pushed back to coincide with the end of the renovation in April.
On line D, Créteil Pompadour is getting a new platform. The station opened in 2013 and drew criticism for only having one central platform. This has not only led to crowding at the station – which is an important bus interchange – but, by only serving two of the railway's three tracks, is inflexible in times of disruption. In 2018, a new platform was announced. Construction started in 2020 and was scheduled to finish in 2022. In the event, it's due later this year.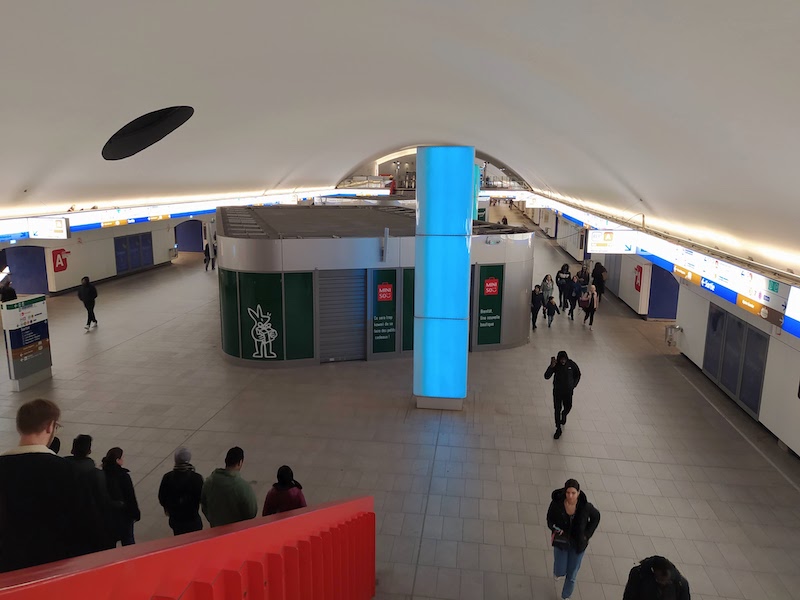 Up next
While the regional rail network has had more than its share of delays and disappointments in recent years, there is still plenty to be happy about. But elsewhere on the Paris region's transport system, even more exciting things are happening. In part 3, we will turn to the metro. If you're not already subscribed to email updates, enter your address below so you don't miss the rest of the series.