In the past two editions of Fabric of Paris, we've been looking at rail developments in Paris in 2022 and 2023. In part 3 of our new-year retrospective, we zoom in a little closer to see what's happening on the metro. 2022 saw a couple of short extensions into the suburbs; 2023 will see a more significant extension, the complete automation of line 4, and important changes in rolling stock. Read on for the details.
Automation
As of today, two lines of the Paris metro are completely automated. One was built as such: line 14, which opened in 1998. One – line 1 – saw its first automated trains in 2011, and was 100% driverless by 2013. In 2023, line 4 will join them.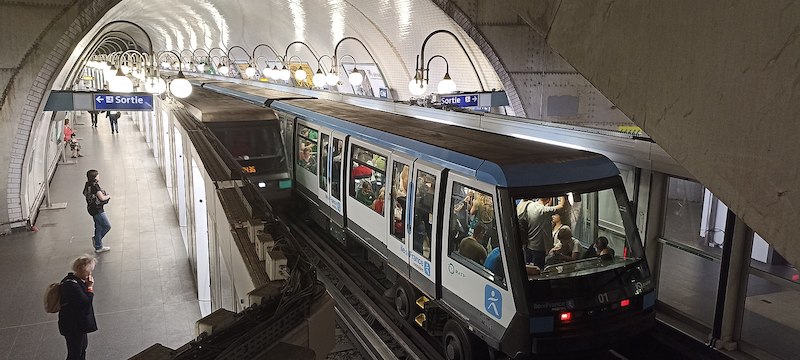 In 2013, after the success of line 1's automation, line 4 was chosen as the next to be automated, as the line with the second-highest ridership. Preparatory work began in 2016, with the first platform screen doors arriving in 2018. The line's first driverless trains began operating in September 2022, and more have arrived progressively since then. By the end of 2023, the RATP hopes to have completely finished the automation.
The next line targeted for automation is line 13, but this isn't expected until at least 2035. By then, the network will count four other fully driverless lines: 15, 16, 17 and 18.
Extensions
Two metro lines were extended in 2022. These two extensions were similar – both lines were extended one stop from the edge of Paris into the suburbs a decade ago, and each was further extended in 2022 with two additional stops.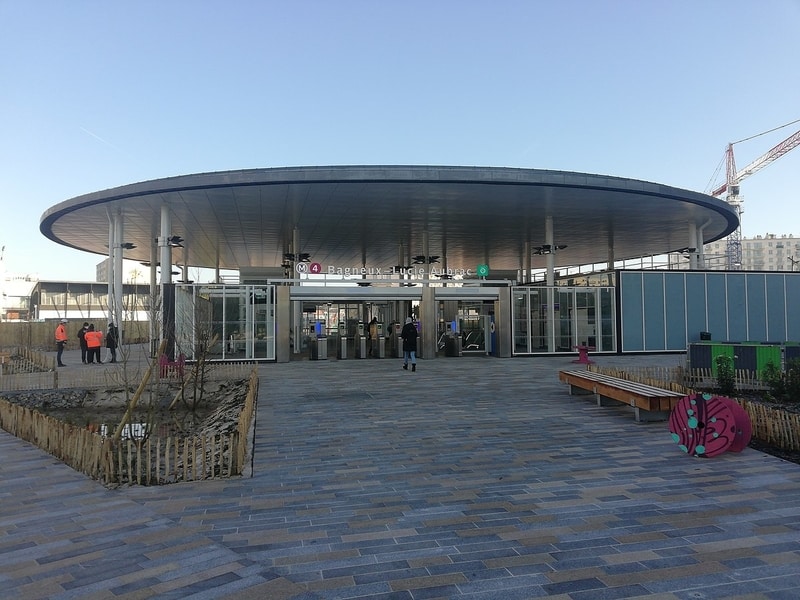 Prior to 2013, line 4 operated only within the city limits of Paris. But in March 2013, it was extended southwards to Mairie de Montrouge. In January 2022, two new stations were opened to its south: one on the boundary between Montrouge and Bagneux, and the other in Bagneux. They became the metro's eighth and ninth stations named after women. Barbara is named for a singer who was big in the 1960s and is buried in a cemetery accessible from the station. The terminus, Bagneux – Lucie Aubrac, honours a French Resistance activist. By my count, it's the tenth station to be named after a member of the French Communist Party. This will soon become an interchange station, connecting to the circular line 15 when its first segment opens around the end of 2025.
The other big news of 2022 was the extension of line 12 two stops north in May. This extension to Mairie d'Aubervilliers was the culmination of a 15-year project. In phase one, the tunnel was built from the previous terminus at the edge of Paris all the way to Aubervilliers, but only one station was constructed. This station, Front Populaire in Saint-Denis, opened in December 2012. The next two were due to open five years later, but in the end the people of this economically deprived suburb were forced to wait until spring 2022. While the new terminus is named after the mairie, the penultimate station has taken the name of Martinican writer and politician Aimé Césaire.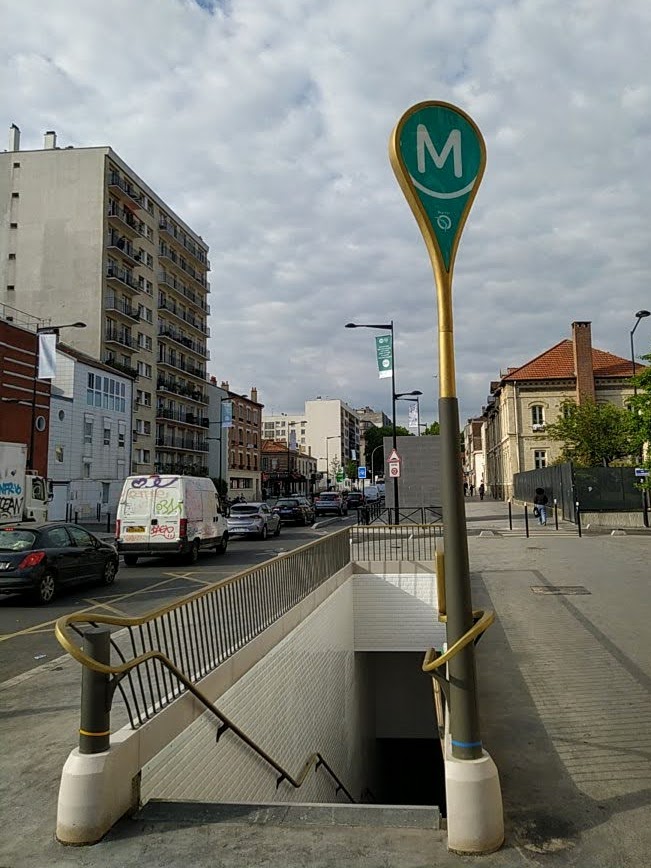 A more substantial extension is due at the end of 2023. Line 11 currently runs from Châtelet in central Paris to the neighbouring town of Les Lilas. When the new extension opens, it will run all the way to Rosny-sous-Bois. This will add six new stations and almost double the length of one of the network's shortest lines. The extension will serve five towns, three of which are getting their first metro stations. It will connect with RER line E, and eventually tram line 1 and the future circumferential metro line 15.
New rolling stock
Such a major extension is expected to dramatically increase footfall on line 11. The 4-car trains currently running there are insufficient to handle the expected passenger numbers. Besides, they are the oldest on the network, introduced in 1966 and 1967. Between now and 2024, these are being replaced with brand-new 5-car MP 14 trains. Manufactured by French multinational Alstom, they feature several key improvements already familiar on other lines: the new trains are walk-through, feature more standing room, and do away with the awkward handles required to open the doors.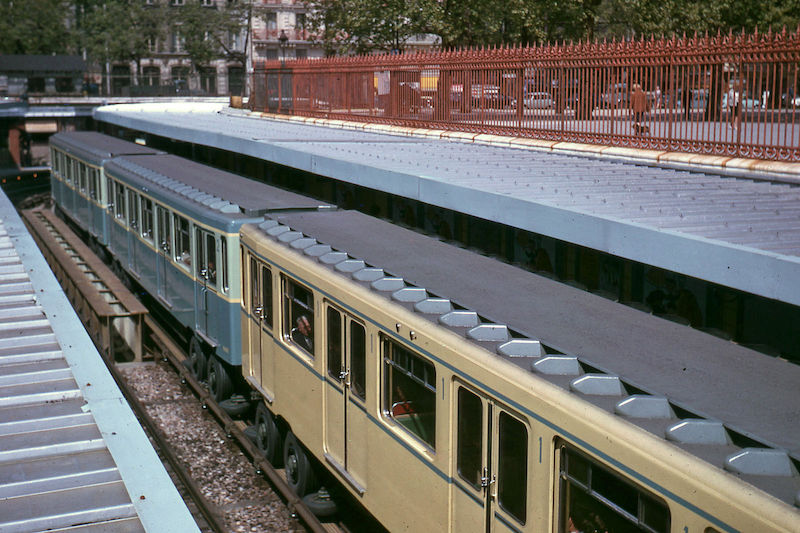 26 MP 14 trains are already in circulation on line 14, with more due in the coming months. This incarnation is self-driving and composed of 8 cars. These new trains are displacing older 6-car trains, which have already started to arrive on line 4. The latter is also getting some MP 14s of its own. In turn, line 4's existing, human-driven rolling stock is being transferred to line 6, whose current stock dates back to 1974. Before this can happen, the hand-me-downs – themselves already almost 26 years old – must be reduced in length to serve line 6's shorter platforms. The first such train began circulating on the line on 12 January 2023, with the rest due between now and 2025.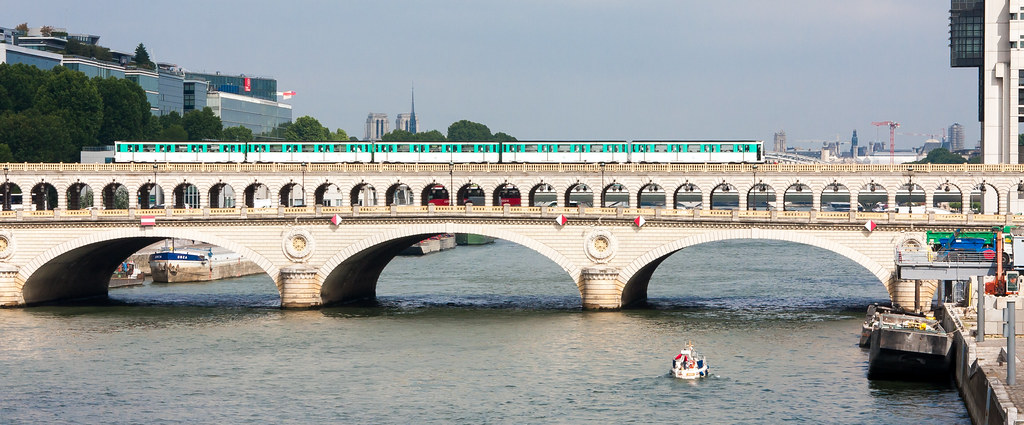 Lines 4, 6, 11 and 14 all have one thing in common: they use rubber-tyred trains. Renewal is coming for the metro's steel-wheeled lines too, starting in 2024.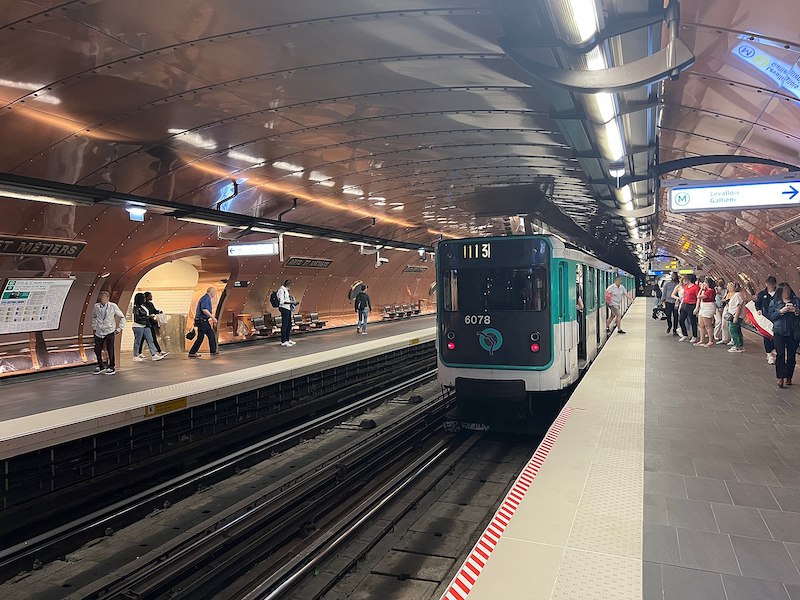 Up next
You might think it somewhat absurd that as we roll into February, we're only half way through a new year retrospective. But if you'll bear with me, you'll find I still have a lot of interesting news to report. Next time, we'll look at the changes affecting Paris's diverse tram network. Thank you for reading!