In its 2000+ year history, Paris has seen a lot of comings and goings. In recent centuries, political and industrial revolutions have spawned huge change, both constructive and destructive. One of the major constructive forces since the 19th century has been the transport sector, with first canals, then railways and modern roads casting their net across the country, and particularly in Paris.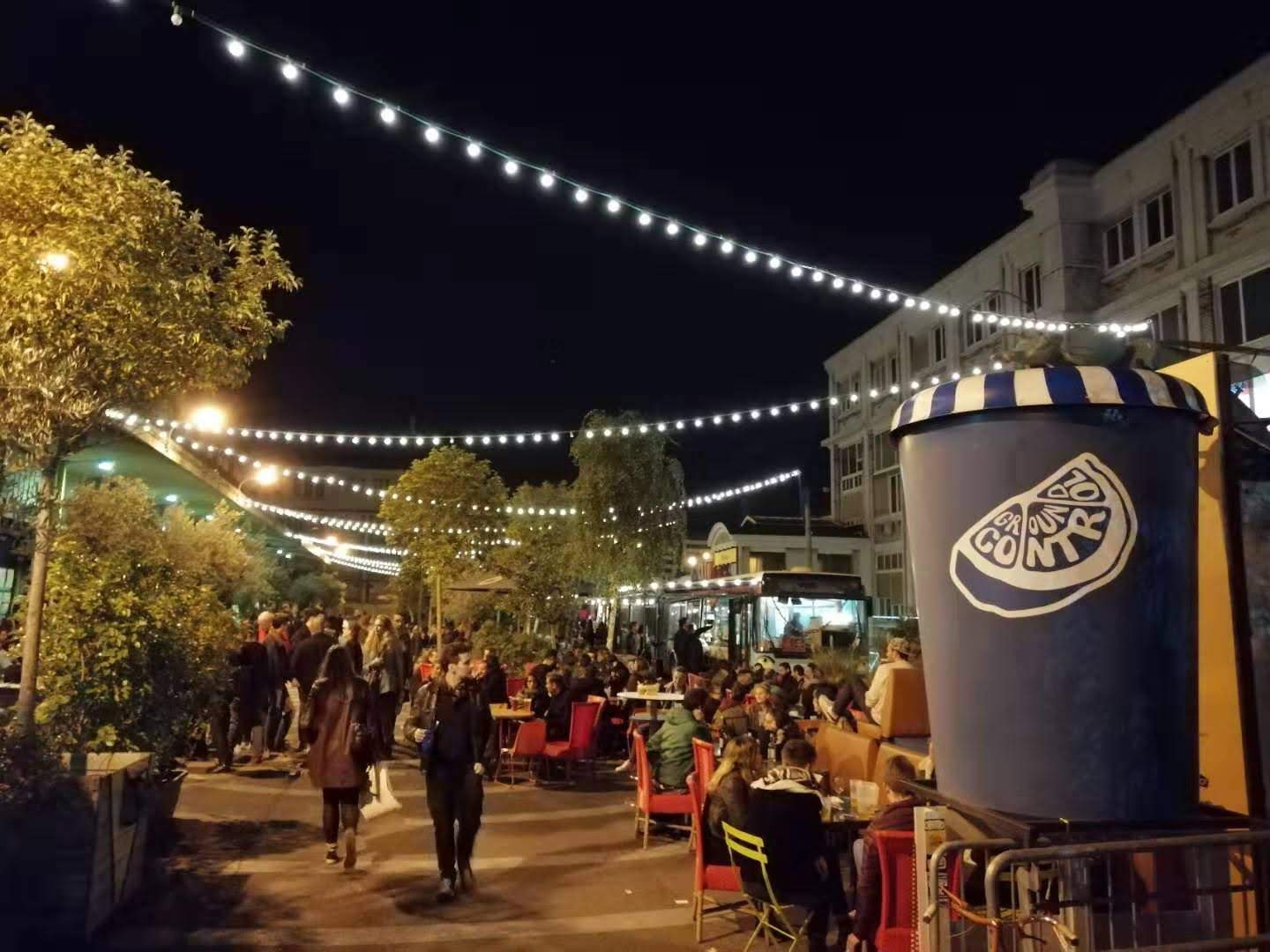 Not all of these constructions have lasted: for various economic and political reasons, some transport infrastructure has been abandoned. Of this, some was simply demolished, but some has found a new lease of life. This blog has already covered the creation of new parks and cultural spaces where transport used to rule; today, I'll be looking at how some other spaces are being used by their local communities.
Ground Control
Classifying Ground Control isn't easy. It's equal parts popup bar, nomadic art installation, hipster hangout, foodie paradise and events venue. It's been through several incarnations, most of them occupying transport infrastructure: the Cité de la mode (formerly a storage warehouse); a railway depot in La Chapelle; and now, a former SNCF mail sorting site adjoining the Gare de Lyon. As well as being an artistic endeavour and somewhere for people to congregate, it's also socially engaged, working with organisations such as Emmaüs Solidarités and the Refugee Food Festival, and ecologically responsible, working to minimise its use of resources and creation of waste. For more, check out the website or this Guardian piece.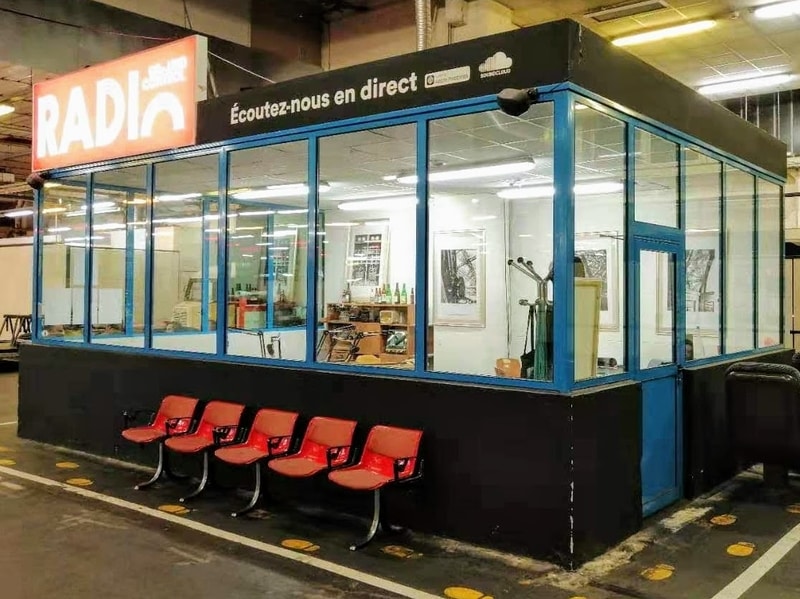 Gare de Reuilly
The Ligne de Vincennes was a railway line running from Bastille to the eastern suburbs. Much of it has since been transformed into parks, most notably the Promenade Plantée. But one of the line's Paris stations remains standing: the Gare de Reuilly, serving an area of the 12th arrondissement. Its grounds have become the Jardin de la Gare de Reuilly, but the building itself is now La Maison de la Vie Associative et Citoyenne: a public building available for use by local charities, which can use meeting rooms and offices free of charge.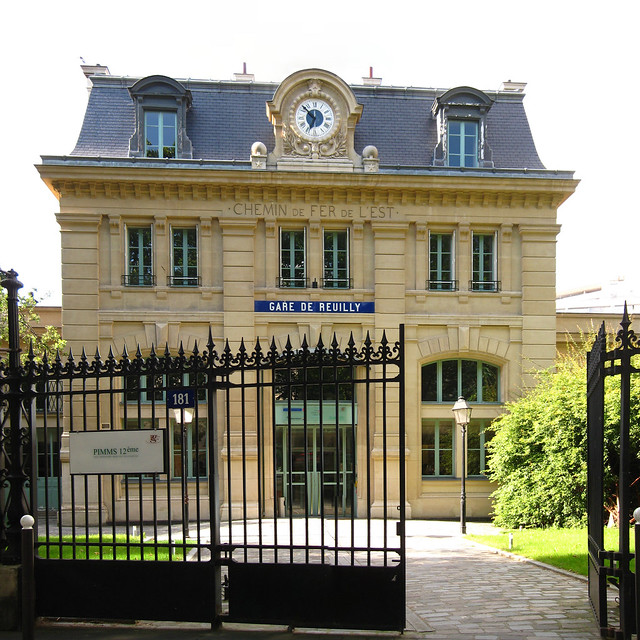 Halle Pajol
A kilometre north of the Gare de l'Est, on the west side of the railway, a warehouse and goods shed were built in the 1920s. Today a part of the grounds and shed have become the Jardins Rosa-Luxemburg, while the buildings house a library, youth hostel, school, university, and leisure centre. This development has been important, as the surrounding neighbourhood is among the most deprived in Paris.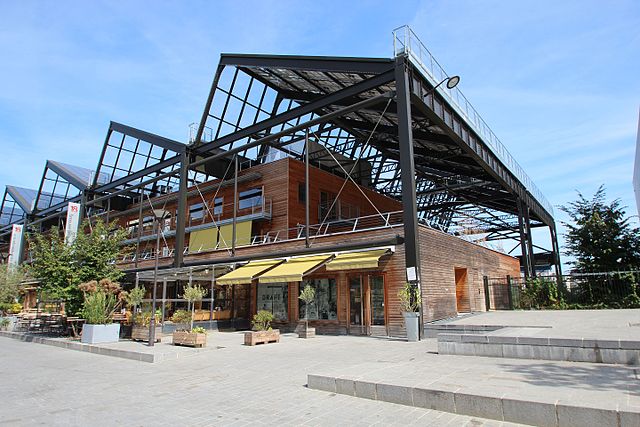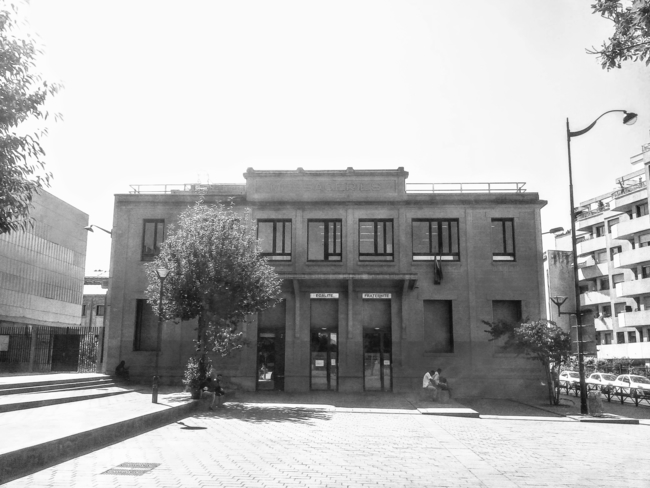 Bercy
Before Paris enlarged its borders in 1860, it was encircled by a wall known as the "Mur des fermiers généraux". The fermiers généraux were a wealthy group of tax collectors whose wall enabled them to charge octroi taxes (local import tariffs) on goods entering the city. Wine merchants inevitably responded to this by setting up their warehouses just outside the walls. They did this in the town of Bercy, on the banks of the Seine where they could receive deliveries by boat (later, rail traffic would also reach the area). After Paris expanded and annexed the area of the Bercy warehouses, they continued to thrive until the mid-20th century, when changes in economics and consumer demand led them to close down.
I introduced the Parc de Bercy in the first article of this series. It opened in the 1990s, during a time of regeneration for the area. While the area's buildings were mostly cleared to make room for the park, a few were left standing, including an old guard post now known as the Maison du Lac, a beautiful building where conferences are held and environmental films screened. Meanwhile, an old tax office has become the Maison du Jardinage, where budding gardeners and seasoned experts alike can take advantage of a range of resources and classes, and schoolchildren can get their fingers green in a vegetable garden.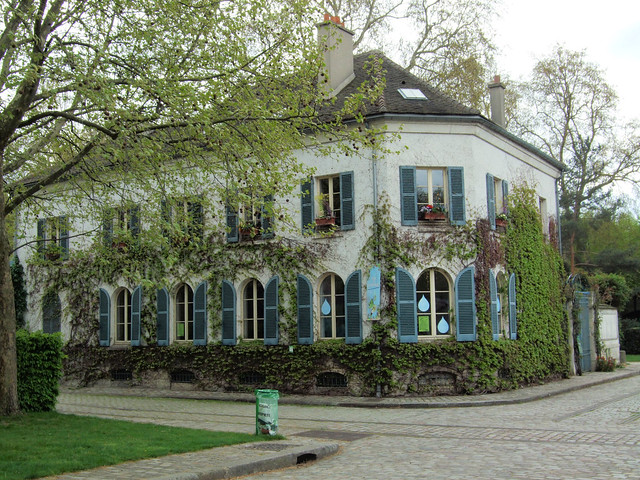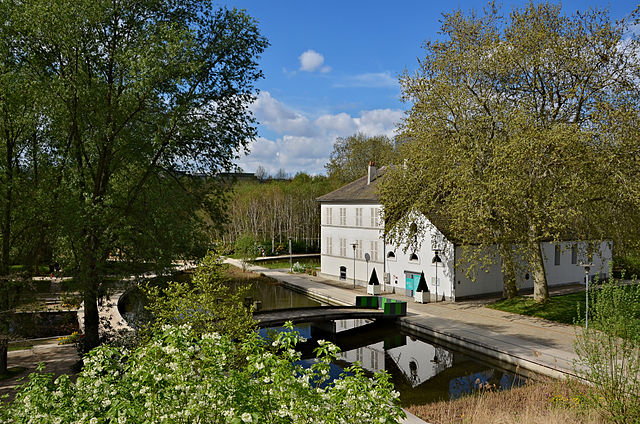 La Caverne
The story of La Caverne is one which I hope will be repeated in many exciting new ways over the next few years, as Paris continues its shift against the private car and towards a more breathable, pedestrian- and cyclist-friendly city, and thus car parks begin to close.
La Caverne's idea was to bring new life – literally – to a disused, 3500m² underground car park at Porte de la Chapelle, an underprivileged area in the north of Paris. They did this by creating an urban farm: to date, the only organic farm within the city limits. As the farm is underground, the bulk of their produce is vegetables that don't require a lot of light – mushrooms and endive – but they also grow some green plants using LED lights. As a social enterprise, they provide some of their produce at preferential rates to the inhabitants of the social housing block above, as well as running workshops in the farm.
La REcyclerie
Remember the Petite Ceinture? This railway encircling Paris left behind a huge amount of infrastructure when passenger service was discontinued in 1934. La REcyclerie occupies a former station in the north of the city, the Gare du Boulevard Ornano, and features a restaurant serving food from its urban farm situated along the old tracks. The site also hosts a workshop whose mission is to fight planned obsolescence: you can bring broken appliances along to be fixed, learn DIY, and borrow tools and books to take away.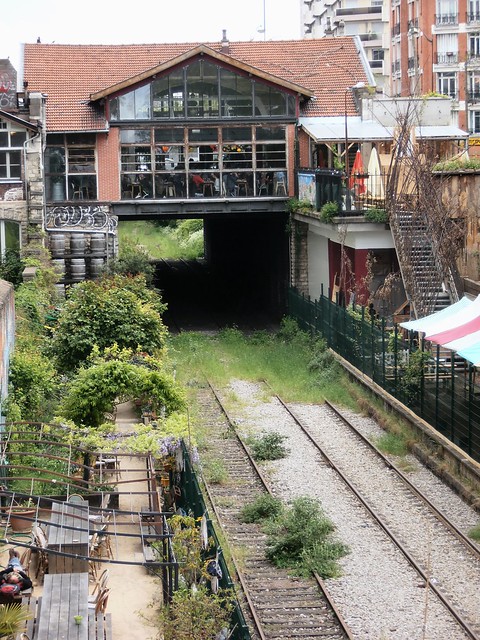 Elsewhere on the Petite Ceinture
Next door to the REcyclerie, occupying the old railway to the west, stands a garden – the Jardins du Ruisseau – established in 2000 and aiming to promote biodiversity, bring their diverse local community together, and offer educational and cultural events. As well as plants, the gardens feature beehives and chickens.
In similar fashion, the Jardin des Deux Lauriers is a community garden occupying the former Gare de la Rue Claude-Decaen. This garden, with much the same aims as the Jardins du Ruisseau, stands next to the brand new Petite Ceinture du 12e, a public park occupying the tracks.
One stop anticlockwise from the Gare de la Rue Claude-Decaen stands the Gare de Bercy-Ceinture, which is now a local martial arts club.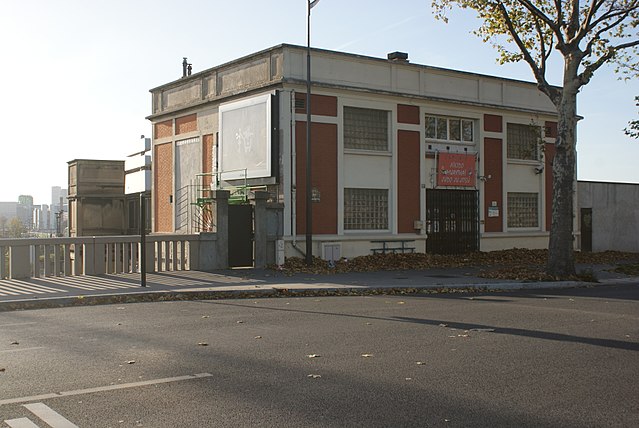 The future
It's inspiring to see projects like these succeed. Railways and car parks were originally built to serve their local community, and seeing them continue to serve it in new ways is exciting. Paris has a long history of local activism to save and protect its architectural heritage, and recent public projects like the Budget Participatif and Réinventer Paris are making this easier than ever.