On Sunday 15 March, France will go to the polls for the first round of the sextennial municipal elections, electing over half a million councillors in the country's 34 970 communes. The elections are planned to go ahead despite the coronavirus epidemic; extra measures are being put in place to control the spread of the virus in polling stations, but there are fears of a reduction in turnout.
Across two rounds, Parisians will elect conseils d'arrondissement and the city-wide Conseil de Paris, which will in turn elect the mayor. Socialist incumbent Anne Hidalgo is hoping to hold onto the mayoralty, but is challenged by centre-right Rachida Dati (who's seen a sharp rise in the polls in recent weeks) and centrist Agnès Buzyn. One thing is for sure: the mayor will be a woman; but green David Belliard and dissident Macronist Cédric Villani could play important roles as kingmakers as they choose who to support in the second round.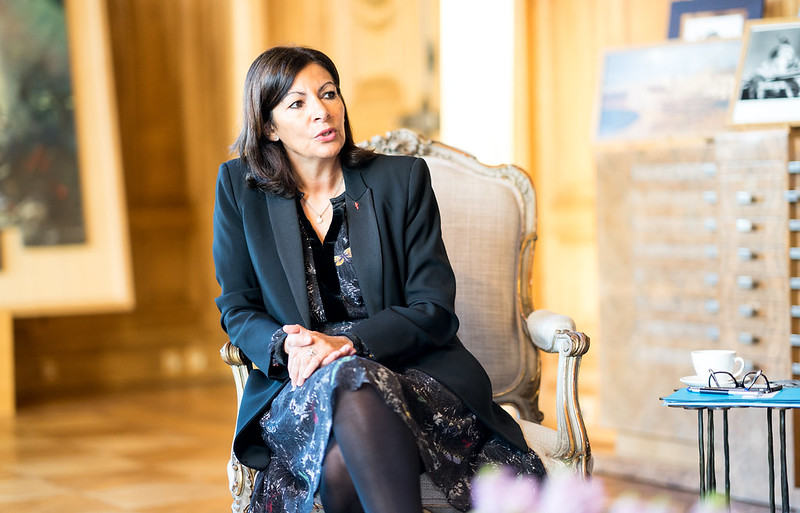 During the campaign, some candidates have made some rather audacious infrastructure proposals. The ideas in this list are unlikely to see the light of day, since the candidates proposing them won't make it to the Hôtel de Ville. But some of them wouldn't be good for the city whatever the political context.

Free transport for all
Inevitably, some of the bolder ideas come from the extremes. Danielle Simonnet, of far-left La France Insoumise, wants to make public transport completely free. It's a nice-sounding idea that you might hope would entice people out of their cars. The French city of Dunkirk made its buses free in 2018, and since the beginning of this month public transport is free across the entire country of Luxembourg. But could it translate to a city the size of Paris?
If transport across the region were free, this would cost €3.5 billion per year. Simonnet's answer to how she would fund it are not reassuring: she simply replies that in a crisis you have to take bold decisions. She's accurately identified the problem: Paris itself is already seeing the effects of the global climate crisis, with record temperatures of 42.6 °C, and air pollution is responsible for over 2000 premature deaths a year in Paris alone (in Île-de-France, it's more than 10000). But a clear explanation of where the money would come from would make the plan seem more realistic. The idea is further complicated by the opposition of the regional council and its centre-right president Valérie Pécresse.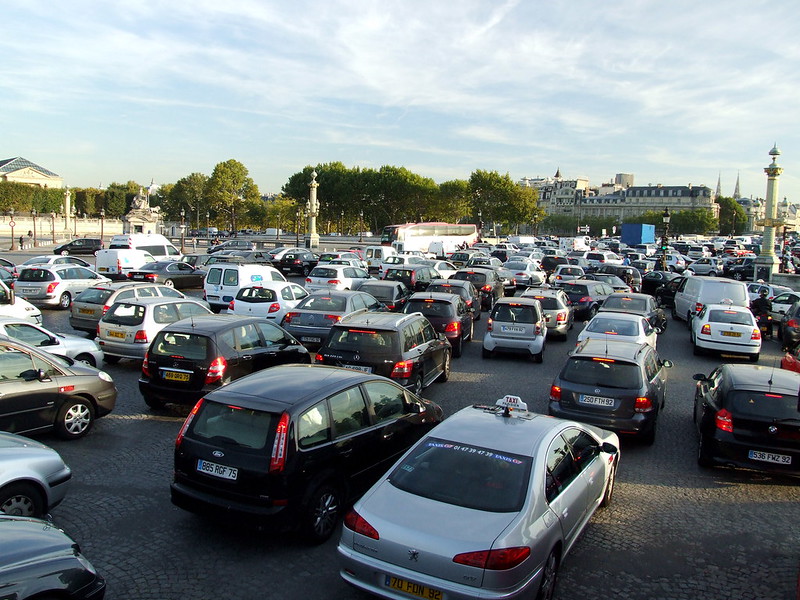 But let's assume that it were possible. Would free public transport for all be desirable? The evidence from Tallinn, Estonia – where residents have been paying nothing for their transit since 2013 – perhaps suggests otherwise. While journey numbers on the city's trams and buses did increase, much of the shift came from walking rather than from car journeys. Meanwhile, vehicle kilometres by car actually increased – by a staggering 31% – as the modest reduction in car journeys was more than offset by an increase in the average distance driven as people's favoured destinations shifted.
In Paris, barely a third of households has a car. 1 in 8 inhabitants of Île-de-France takes their car to work. Public transport is very often the fastest way to travel, and it's already heavily subsidised, with only 36% of the budget of Île-de-France Mobilités coming from ticket sales. Employers are legally obliged to pay half of their employees' fares, leaving the cost of a monthly season ticket for the entire region at €37.60. It's hard to see this as the deciding factor in people choosing to drive, given the much higher cost of maintaining a vehicle and finding parking in town.
There is of course a social justice element to such a policy too. But even here, the case of Tallinn isn't decisive. The measure did increase transit usage among the poorest Tallinners – a good thing in itself – but a detailed study found no evidence that this had actually improved employment opportunities. The main benefit for the Estonian capital was that to benefit from free transit, local residents had to register in the city. Many had chosen to stay registered in towns elsewhere in the country for tax purposes, and this carrot prompted them to switch their official allegiance to Tallinn, allowing the municipal coffers to actually register a net gain. But France's differing political system means this would mean nothing in Paris.
This proposal won't get any further, at least for now. Simonnet is currently polling below 5%, in which scenario she won't make the second round of the election.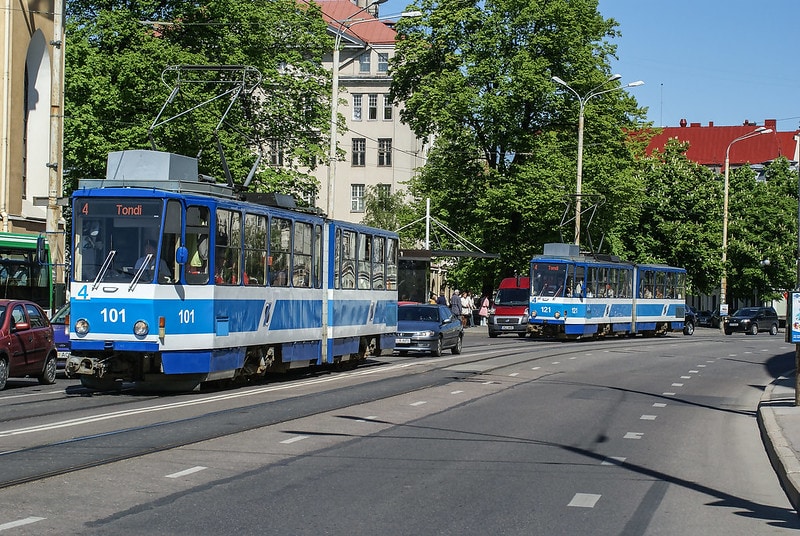 Reopening the Petite Ceinture
At the other end of the political spectrum, far-right candidate Serge Federbusch demonstrates a nostalgia typical of his camp when he proposes reopening the Petite Ceinture to rail traffic (cf his answer to a young Parisian's question towards the end of last week's TV debate).
Regular readers of this blog will have seen me refer to the Petite Ceinture on a number of occasions. Closed to passenger traffic in 1934 and largely abandoned for decades, this railway line encircling Paris has recently seen sections opened as parks and some of its station buildings used for cultural and community projects.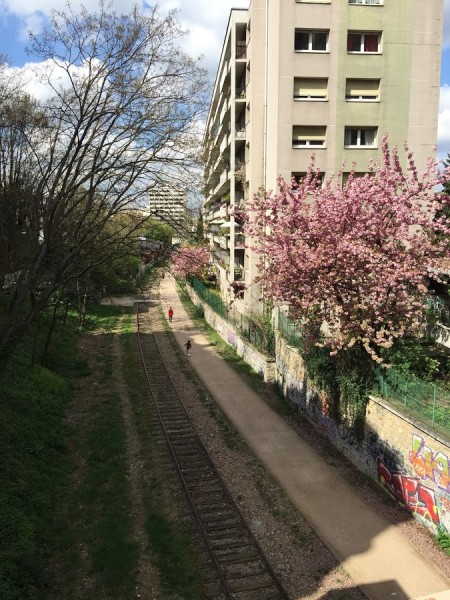 In the early 2000s, a plan was studied to run trams on the line, but in the end the nearby Boulevards des Maréchaux were chosen, primarily to facilitate transfers with the metro and with suburban bus routes. Today, line 3a is reaching saturation and the campaign group Association Sauvegarde Petite Ceinture is pushing for the old railway to be reopened, doubling the tramway with a faster but less well-connected service in the same way the RER A doubles metro line 1.
The idea has some merit, but would also face a lot of challenges, since many of the station buildings and platforms have been reappropriated for non-railway uses, while an increasing number of sections have been turned into much-needed and much-appreciated green spaces. It would also be a tough sell with the residents of the buildings which abut the line.
A new road tunnel
Not content with being the only one of the city's seven main candidate promising to reintroduce cars to the banks of the Seine, Federbusch wants to construct a new tunnel from the Trocadéro in the west to Sully-Morland in the 4th arrondissement: a distance of almost 6 km as the crow flies. When challenged about the feasibility of such a project, he retorts that a similar tunnel is being built in the west of Paris – part of the extension to RER line E – and that he would be able to partially fund it with a toll. But he doesn't appear to have presented a more concrete budget and I haven't seen any serious analysis of what route such a tunnel would take (through a dense underground environment), or indeed where its ventilation shafts and emergency exits would be sited.
Here again, more important than the question of feasibility is that of desirability: after decades of auto dominance, the consensus has finally swung against the polluting private car in favour of other modes of transport, which take up less space, make less noise and are better for the air we breathe. And there's growing awareness of the phenomenon of induced demand, whereby increasing the number and width of roads increases the number of cars to such a point that any benefit to congestion is cancelled out.
Fortunately for Parisians, Federbusch's list, like Simonnet's, is polling below the 5% threshold.
Turning to technology
The political centre isn't immune to radical thinking. Cédric Villani, a mathematician who chose to run as an independent after being rejected for the candidacy of Macron's party, is a big believer in technology to help make Parisian's lives easier. In particular, cleanliness is one of the biggest issues for French voters in this election, especially in Paris. Villani plans to address this problem with high-tech solar-powered bins, which compact the rubbish, allowing them to hold five times as much as a conventional bin. They can also alert the authorities when they need to be emptied. There are already a few of these around the city, but according to Hidalgo each cost "much more than €1000". Today, Paris counts 30000 bins in its streets.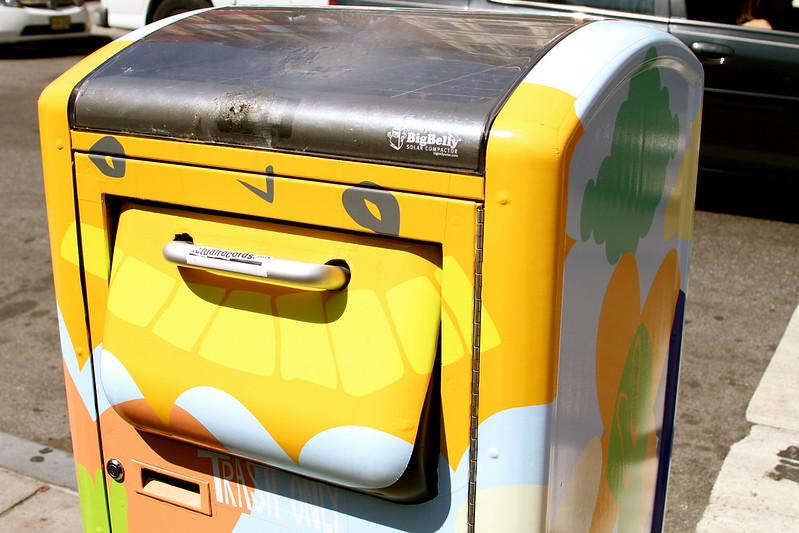 Villani also cites Swiss startup Cortexia, which uses cameras and artificial intelligence to map cities and dynamically identify their dirtiest streets, allowing cleaning teams to prioritise them. This company is already present in such places as Zurich and Lausanne. This sounds like a fantastic idea, but it's no surprise to me that its pioneer cities have been a lot smaller and richer than Paris. Such tools definitely have a future here, but I remain to be convinced that it can have a dramatic effect on the city in the short term.
The mathematician also wants to apply AI to traffic management.
Central Park
These are the first municipal elections since Emmanuel Macron won the presidency in 2017. In the legislative elections of the same year his centrist party, La République en Marche, gained control of the National Assembly, overturning decades of dominance of the traditional parties of the left and right. The two front runners in Paris are once again from these two main parties, but things looked different a few months ago. The candidate of choice for Macron's party was Benjamin Griveaux, member of parliament for Paris's 5th constituency and one-time government spokesperson. In January of this year, presumably looking for a major project to differentiate himself from his opponents, he announced a plan for a "Parisian Central Park". To make room for this, he would uproot the Gare de l'Est, terminal station for services to eastern France and southern Germany, to the eastern suburbs.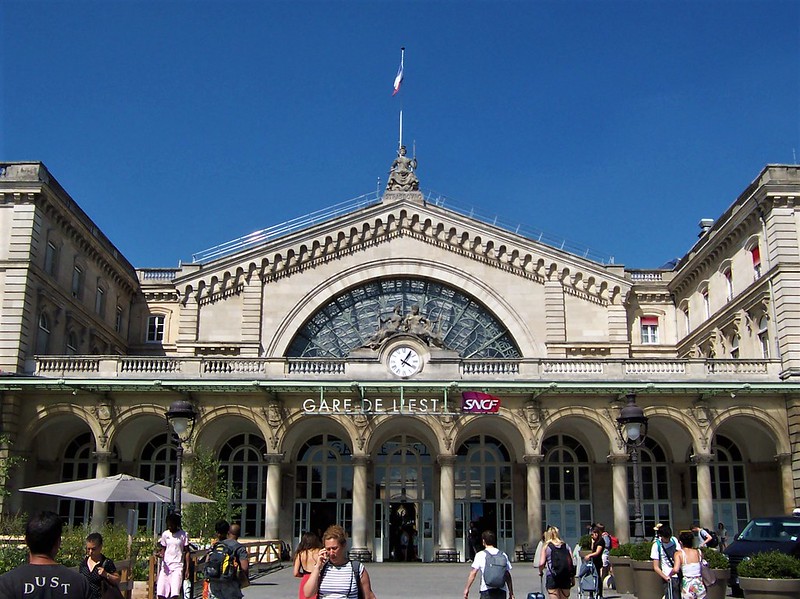 Setting aside the cost of such a project (€1.5 billion by Griveaux's own estimation), moving a station outside the city strikes me as rather silly for two reasons: firstly, it would massively inconvenience passengers transiting through Paris; and one of the big benefits of rail transport over flying is that you don't have to travel out of town to catch a train. I'm fully behind the idea of introducing more greenery to the city – something on which most candidates agree – but from an ecological perspective it would make much more sense to take the space from cars rather than trains. Indeed, incumbent Anne Hidalgo closed the controlled-access highway on the right bank of the Seine – or rather, opened it to pedestrians and cyclists. For her next term she's proposing to do the same with the Pont d'Iéna to create a vast park connecting the Eiffel Tower with the Trocadéro.
Griveaux's candidacy met an untimely end on Valentine's Day, after a sexually explicit video he'd sent to a student was leaked. The exchange was perfectly consensual, and most of the French public were on his side, thinking private lives should stay private; but Griveaux, embarrassed and wanting to protect his family from the exposure, pulled out of the race.
Griveaux's replacement, now-former health minister Agnès Buzyn, was quick to renounce the proposal, which had been widely ridiculed. For Buzyn, now is not the time to get into major projects like this: she says she wants to focus on solving Parisians' day-to-day problems.
In the next issue, we'll look at some of the proposals that are more likely to actually turn into policies. In the meantime, if you have a vote, make sure to use it! As (since Brexit) I'm no longer a European citizen, I sadly can't participate.