January is a time for looking back on the past year and forward to what the new year might bring. So I'd like to take some time to look at how transport in the Paris region changed in 2021, and what to expect for 2022.
So much is happening that it's impossible to cover it all in one article. I won't be spending time on ongoing building work, but rather focusing on the durable changes for passenger experience we saw in 2021 or can expect this year. But that still leaves plenty of exciting developments across the region's varied transport network.
Contents
Sharing the road
Let's start with how the streets of Paris have changed. In March, I wrote about a few of the city council's policies to make life better for children – and how that can benefit residents of all ages. In particular, we looked at the city's rues aux écoles (school streets): targeted pedestrianisations outside schools, to make pupils safer and the air they breathe cleaner. In summer 2021, 59 new streets were thus pedestrianised, bringing the total number to over 150. Still more are planned for 2022.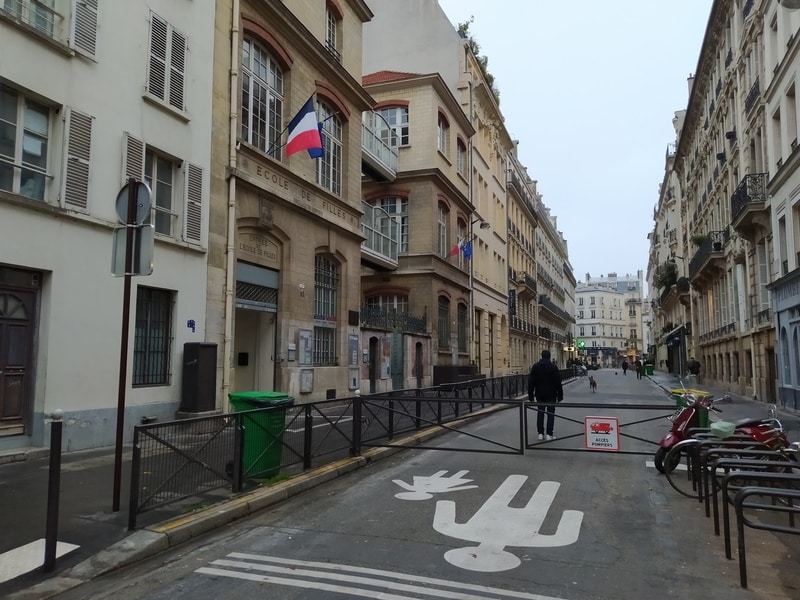 As I wrote in August, drivers in Paris are also facing a number of other changes. On 30 August 2021, the speed limit on all of the city's streets (bar a select few boulevards) was reduced to 30 km/h. From 1 January 2022, motorcyclists have to pay to park in the street; this joins a range of measures to make it more expensive and less convenient to use public space for vehicle storage. And after a consultation in 2021, the city is pushing ahead with plans to implement a "limited traffic zone" in a central area covering the first four arrondissements and parts of the 5th, 6th and 7th. In September, deputy mayor David Belliard announced that the zone, which will be closed to most through traffic, will be in place from the second half of 2022.
Of course, none of these reforms will work without proper enforcement. This is anecdotal, and I hope I'm wrong, but I don't get the impression that most drivers have slowed down as a result of the new speed limit. Will access to the limited traffic zone be properly monitored? Or will the City simply rely on motorists to do as they're told?
One other change I'd be remiss not to include here: the temporary cycle lanes installed in 2020 ("coronapistes") are being made permanent. The first such transformations were made in the summer of 2021, with more promised for 2022; the City has vowed that the temporary concrete barriers and yellow plastic wands will be completely replaced by the time of the 2024 Olympics. Maybe this will appease some of the lanes' opponents?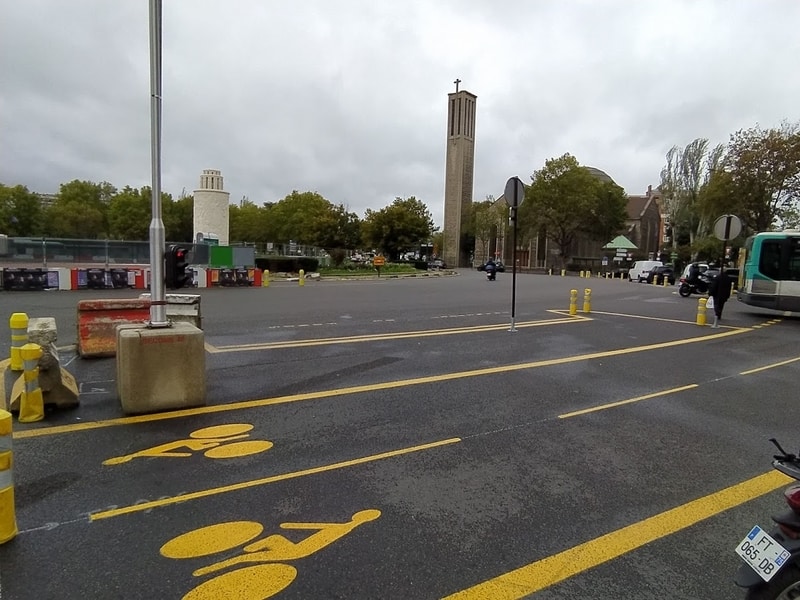 The backlash
Indeed, not everyone is happy about all these changes. Chief among the critics are the people behind the #saccageParis hashtag, a loose Twitter campaign accusing mayor Anne Hidalgo and her team of mismanaging the city. They're not all about cycle lanes and speed limits – many of the complaints talk of the city supposedly getting dirtier, or allege the authorities are destroying historic street furniture – but a significant chunk of it is motorists complaining that less public space is devoted to cars.
As I showed in a September article, many of the posts under that hashtag – and many of the associated media reports – are exaggerated to the point of dishonesty, if not manufactured out of whole cloth. But even if Hidalgo's policies have broad support in Paris, those outside the capital often take a different view, and there's a steady stream of misinformation around to reinforce that negative image. Her decision to run for president of the Republic under such circumstances is questionable – it might have been more prudent to wait until 2027 – and if she performs as badly in April's election as polling currently suggests, it could undermine her position in the Hôtel de Ville.
Bus electrification
The modernisation of Paris's bus fleet continued apace in 2021. At the start of the year, 109 new Bluebus electric buses (the 12-metre variety, not the 6-metre minibus) were ordered for RATP services. These aren't Paris's first Bluebuses, but this time they have a third set of doors, right at the back, to speed up boarding and alighting. One route already running the new buses is line 20, so visitors hoping to ride in the path of the Belleville funicular tramway can do so aboard spacious, well-lit vehicles. And if you're low on battery, you can even charge your phone.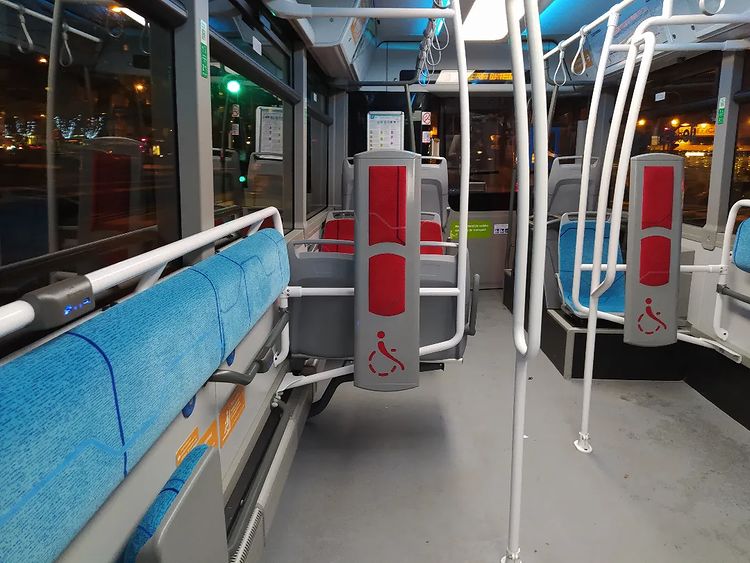 New tramways
In April 2021, tramway line T9 opened between the Porte de Choisy and the town of Orly. This line boasts a number of firsts: it's the first of the region's tramways (not including tram-trains) not to be operated by the RATP; it's the first to use the swanky new Alstom Citadis 405; and it's the first to begin its life with the new Île-de-France Mobilités branding. I took a ride on the line just after it opened, which you can read about here.
In terms of passenger numbers, the line has been a success, reaching 60 000 passengers per day compared with a pre-pandemic estimate of 70 000. However, there have been rather more collisions than one might reasonably expect. Some activists have blamed privatisation, claiming the RATP trains its drivers better to avoid such incidents. The operator, Keolis, denies this, pointing to its record working on tramways worldwide in such locations as Manchester, Melbourne and Shanghai, as well as several French cities. In any case, a public information campaign has been launched to combat the problem, with wraps on the trams and signs elsewhere to remind motorists that a tram weighs as much as 30 rhinoceroses.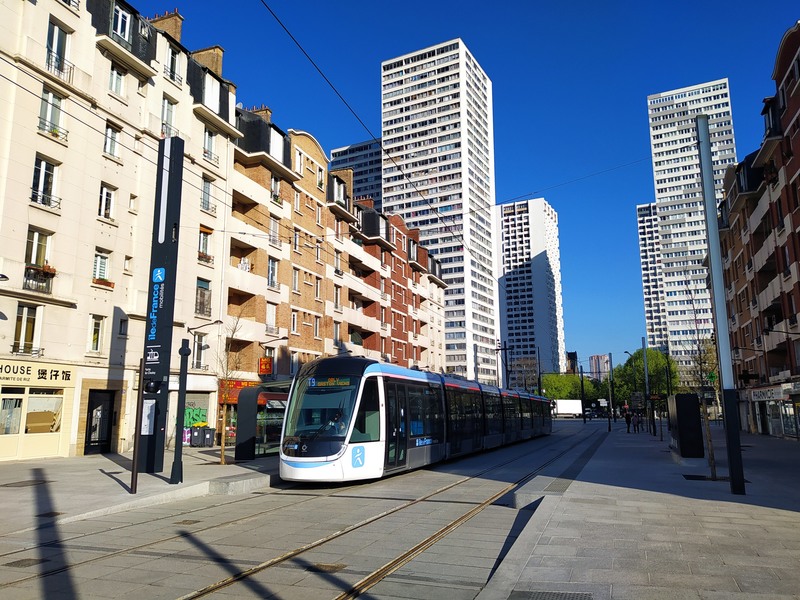 A different type of tramway is set to open this summer. Between 2004 and 2019, the SNCF operated passenger services on the Grande Ceinture Ouest, a short line between the towns of Saint-Germain-en-Laye and Noisy-le-Roi in the distant western suburbs. The service – officially part of Transilien line L, but without through running to the rest of the line – ran along a 19th-century rail alignment and served a sparsely populated area with poor connections to other railways. Tramway line T13 takes over the route, but extends it at both ends, connecting with RER line A in Saint-Germain-en-Laye and Saint-Cyr on RER line C and Transilien N and U.
The new tramway, which includes a fully segregated railway and urban street-running sections, will use Alstom Citadis Dualis tram-trains, which meet all the necessary requirements for both modes of operation. These vehicles have already proven themselves on both lines 4 and 11 of the Île-de-France tram network.
Over the last few weeks, test vehicles have begun operating along the route. After the line's opening this summer, a northern branch, to the town of Achères via Poissy, will follow around 2026.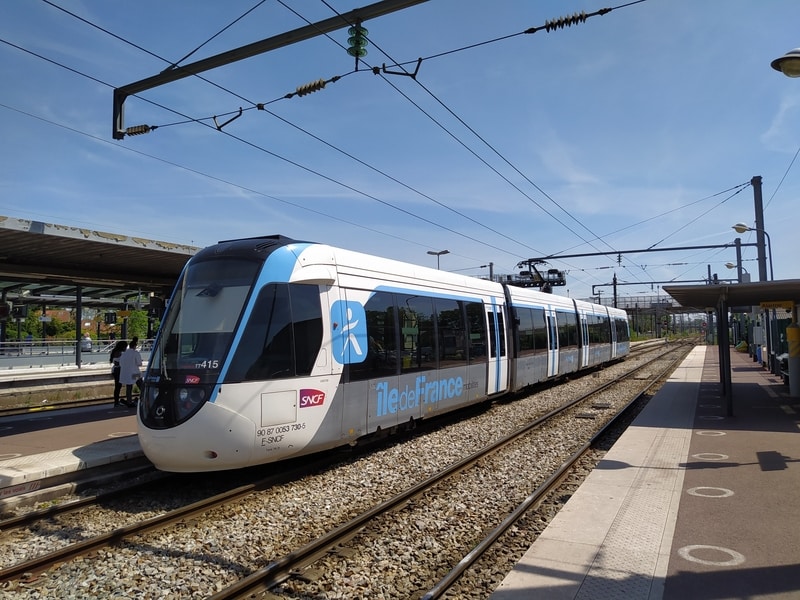 Metro extensions and new rolling stock
2021 was bookended by metro extensions. In December 2020, line 14 was extended north, from Saint-Lazare to Mairie de Saint-Ouen. This was completed in January with the opening of Porte de Clichy station, which had been delayed due to a 2016 flood. Then in December 2021, the southern extension of line 4, from Montrouge to Bagneux, was finished. It opened to passengers on Thursday 13 January 2022.
The extension of line 14 added four stations to the line, connecting with Transilien line L, RER line C, tramway 3b and both branches of metro line 13. It was hoped the extension would relieve crowding on the infamously busy 13, taking as many as 25% of its passengers in the northern section; but this hope isn't being borne out. The 14 is popular, but the 13 remains crowded. Some, including the transport users' association of Île-de-France, were predicting this before the 14 extension even opened: it's a classic case of induced demand. It seems that reducing crowding on line 13 made it more appealing, bringing back riders who had been avoiding it.
By 2024 – if all goes to plan – the 14 will reach all the way from Saint-Denis Pleyel in the north to Orly airport in the south. By this time, all of its 6-car trains will have been replaced by brand-new 8-car MP14s. As of December 2021, these made up 14 of the line's 37 trains.
As for line 4, the extension sees two new stations, whose names were chosen in public consultation: Barbara (after the mononymic French singer) and Bagneux – Lucie Aubrac (after the Resistance figure). These go a small way towards addressing the huge gender imbalance among those honoured by station names.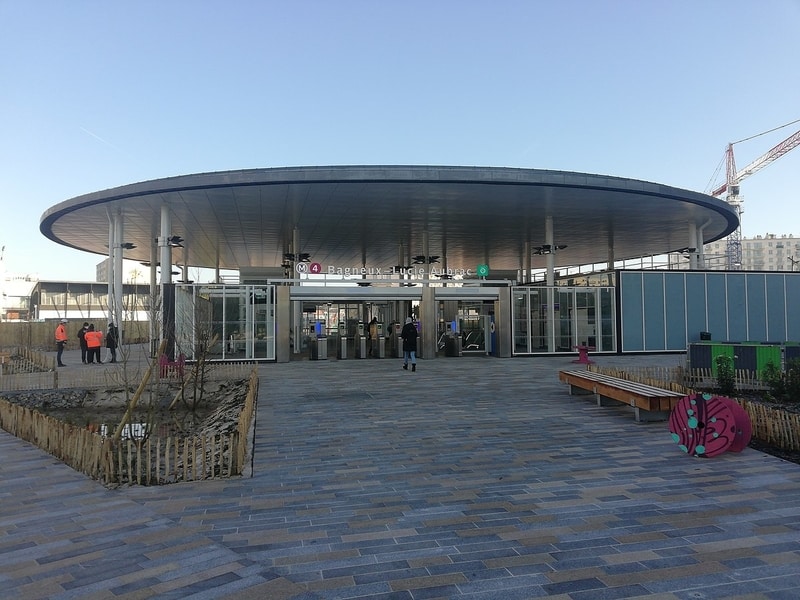 The original plan was to open the extension at the same time as the line's automation, but in the end the latter won't be finished before the last months of 2023. That said, the first self-driving trains – cast-offs from line 14 – will be introduced to the line this summer. And that's great news for line 6: the MP89 trains displaced from line 4 will be passed to line 6, displacing in their turn the MP73s that have been circulating there for almost half a century. Tourists taking the 6 over the Bir-Hakeim bridge will do so on modern, walk-through trains with doors that open automatically.
While we're on the subject of new rolling stock: line 11, whose extension from Les Lilas to Rosny–Bois Perrier is set to open in 2023, will welcome brand new MP14 trains starting this year. The trains they will replace are the oldest on the network. The new stock will also be longer – comprising five cars instead of four – to accommodate the expected increase in passenger numbers. Indeed, the extension will almost double the line's length, providing connections to RER line E and, eventually, metro line 15 and tramway T1. The increase in train length and footfall also means all the stations along the line have required building work, including new entrances, escalators and lifts.
RER station improvements
In April 2021, after two years of closure, the underground walkway between Opéra metro and Auber RER stations was reopened. This means it's once again possible to walk the 1 km route from Saint-Lazare to Opéra entirely underground. In a future post I'll cover in more detail this incredible complex of four metro stations, two cathedralesque RER stations and a mainline rail terminal. It provides direct underground access to the Galeries Lafayette department store and the Passage du Havre shopping centre and serves hundreds of thousands of square metres of office space. When RER line E's extension opens in 2023, the hub – one of the world's largest – will offer direct trains to La Défense by three different routes.
The refurbishment of Auber, begun in 2017, goes well beyond the corridor. The station, which marked its 50th birthday in November, was in need of improvements: the cavernous concourse felt dingy and crowded. The renovation is due to finish this year.
Auber isn't the only station with ongoing renovations: others include Charles de Gaulle – Étoile and Vincennes.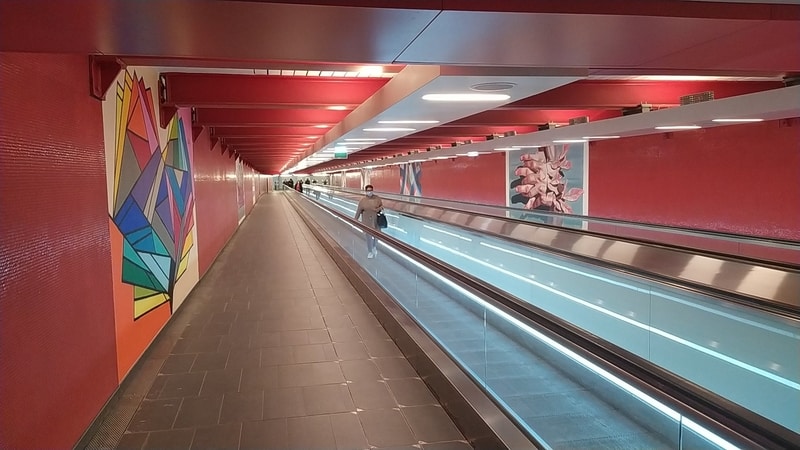 Changes in long-distance rail
Finally, let's take a look at some changes to long-distance train travel to and from Paris.
On 14 December, the Nightjet began operating between Paris and Vienna. A collaboration between Austrian national operator ÖBB and the SNCF, the sleeper train covers the 1400 km distance in 15 hours and with prices starting at just €29.90. 15 hours might sound like a long time, until you consider that half of it will be spent sleeping. When you add the convenience of travelling directly between the city centres with no changes, the romance and fun of such a rail journey, and the incredible prices, it looks like a much better idea than flying – even if there were no climate crisis.
In December 2023, Paris–Berlin will be added to the list of Nightjet routes.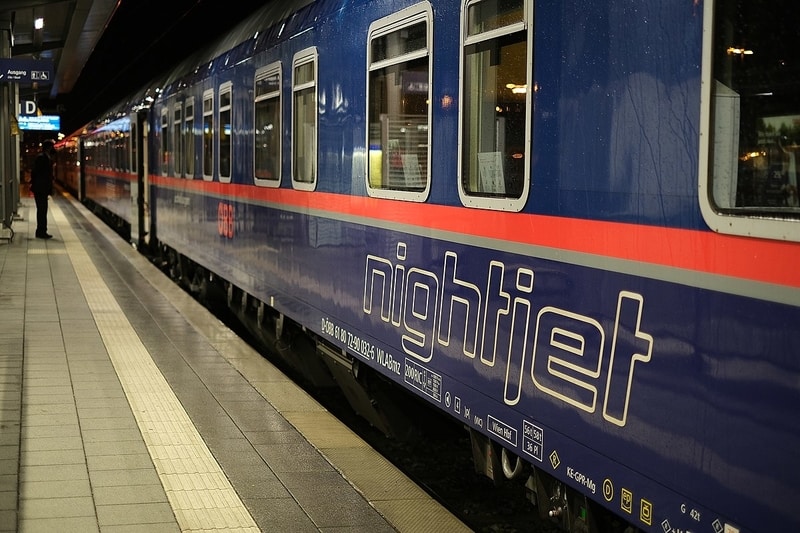 On the other hand, we sadly lost a sleeper train to Venice in June 2021. Thello, a subsidiary of Italian state operator Trenitalia, had been running the service since 2011, but suspended it in 2020, for reasons I don't need to explain. Last summer's announcement made this permanent. A Milan-Marseille local service, running since 2014 but scaled back to Nice in 2020, was withdrawn at the same time, bringing an end to Thello's operations.
The silver lining came later in the year, when the company rebranded to Trenitalia France and, in December, began a high-speed service between Paris and Milan, via Lyon and Turin. It's the first company to compete with the SNCF for the lucrative Paris-Lyon market. In fact, it's the first time competition has been allowed on France's high-speed network.
Passengers can board the stylish Frecciarossa 1000 twice a day in each direction, with prices starting as low as €23 to Lyon or €29 to Milan. In the first half of this year, Trenitalia France wants to increase the frequency to five trains per day; but it's likely the price will also increase once Trenitalia has established itself on the route.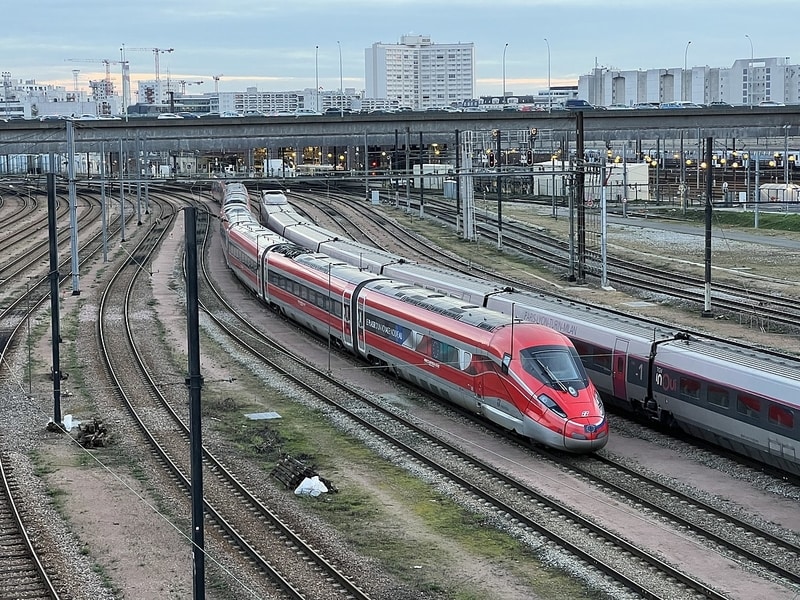 Trenitalia isn't the only European national operator looking to benefit from new competition rules to get a piece of the French high-speed market. The Spanish Renfe also wants to run trains between Paris and Lyon, before expanding elsewhere on the network. They're even talking about operations in the Channel Tunnel. But for the time being, they haven't got the authorisation they need: it's claimed the Spanish high-speed trains are incompatible with the French railway.
Going forward
It's so exciting to see so many things happening, from new cycle lanes and buses to tramways and heavy rail services. But there's one subject I haven't covered in this article. Next time, we'll look at some recent and upcoming changes to ticketing, both the pricing and the technology. Sign up to email updates below so you don't miss it.
As the transport landscape in Île-de-France continues to change, Fabric of Paris will still be here, offering you the usual eclectic combination of news, history and commentary about this beautiful, dynamic city. Thanks for coming along for the ride!